ESP Sheet Piles
Systhetic sheet piling is a surprisingly strong and durable solution for ground or flood, such as seawalls, bulkheads, retaining walls, etc.
Vinyl Sheet Piling is a relavitely new product in Europe whereas in the United States there is more than 50 years experience. In that period there has been a process of development and improvement of this product to  a sheet pile which can compete with the traditional systems  and surpasses this in many cases.
ESP Vinyl Sheet Piles
ESP is a leading manufacturer of vinyl sheet piles for seawalls, bulkheads, retaining walls etc. Using ESP Sheet Pile ensures decades of maintenance free retaining wall and/or seawall.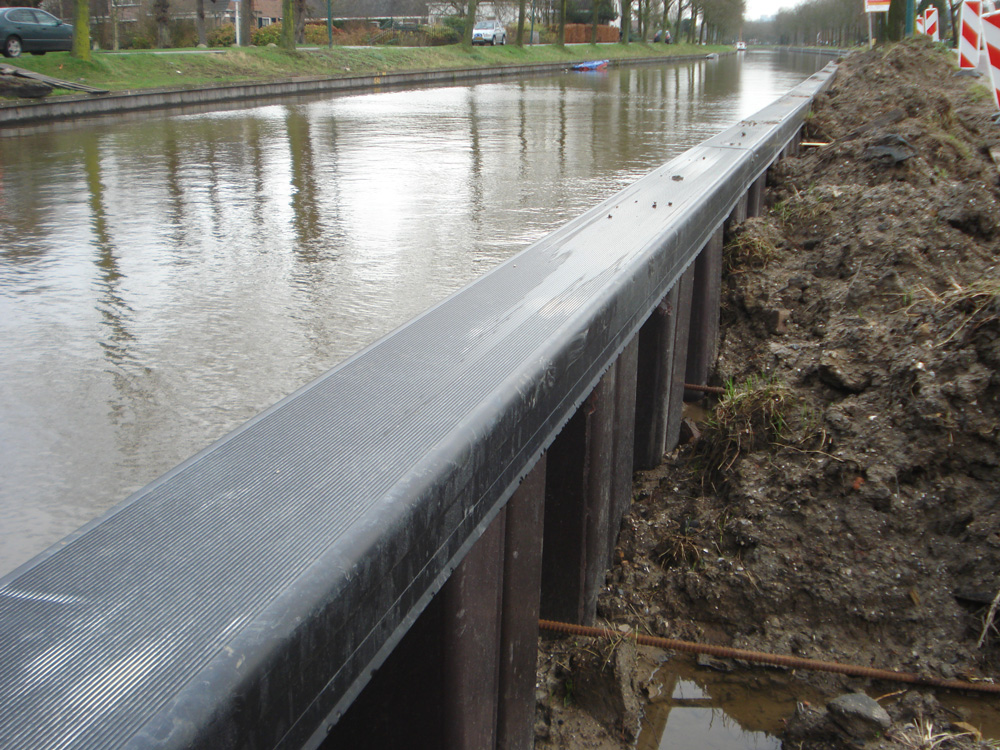 ESP Composite Sheet Piles
Composite sheet piling, a fiberglass reinforced plastic (FRP) sheet pile, have become an essential addition to the building of retaining walls and seawalls.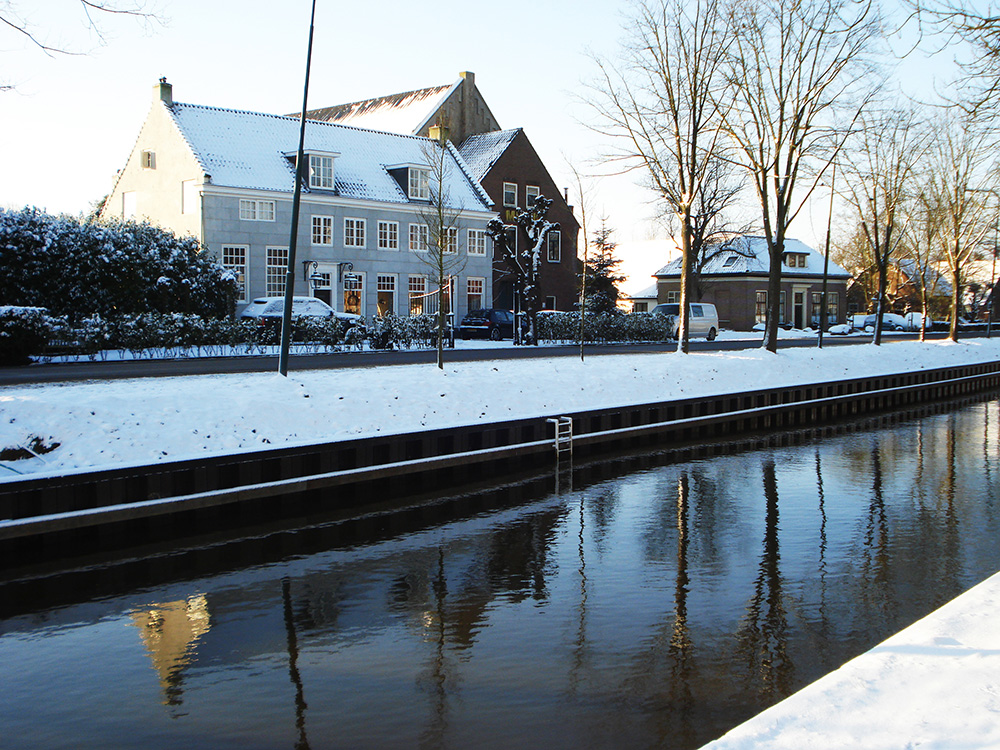 Applications
Systhetic sheet piling is used in many engineering applications and in a fast growing number of projects vinyl sheet piles are choosen.
Shoreline protection/revetment
Embankment
Construction pits
Retaining walls
Seepage
Isolation waste dump and pollution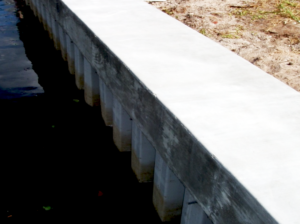 Features and benefits
The many benefits of ESP Sheet Pile makes steel, concrete, wood and aluminium sheet piles obsolete. ESP Sheet Pile is the best choice for your retaining wall and/or seawall!
Cost Effective
Light weigth
Long lifespan (>50 years)
Low depreciation
Environmentally Friendly
Recycled and recyclable
No contamination of water and soil
Withstand extreme environmental conditions
Resistant to all weather conditions
Quick and easy to install (press/vibrate)
Tough impact resistant
Frost resistant
Waterproof when using expansion profile or pasta
Consistent, sleek and maintained appearance