JLD International distributeur van Marinetek!
JLD International distributeur van Marinetek!
Met veel trots delen wij mee dat JLD International distributeur is geworden van Marinetek.
Marinetek is een internationaal erkend merk voor premium jachthavens en geavanceerde drijvende oplossingen.
Voor meer over Marinetek klik hier.
Vanmorgen tekende Jos Karsten het contract met Ilkka Seppälä van Marinetek op de METS in de RAI in Amsterdam.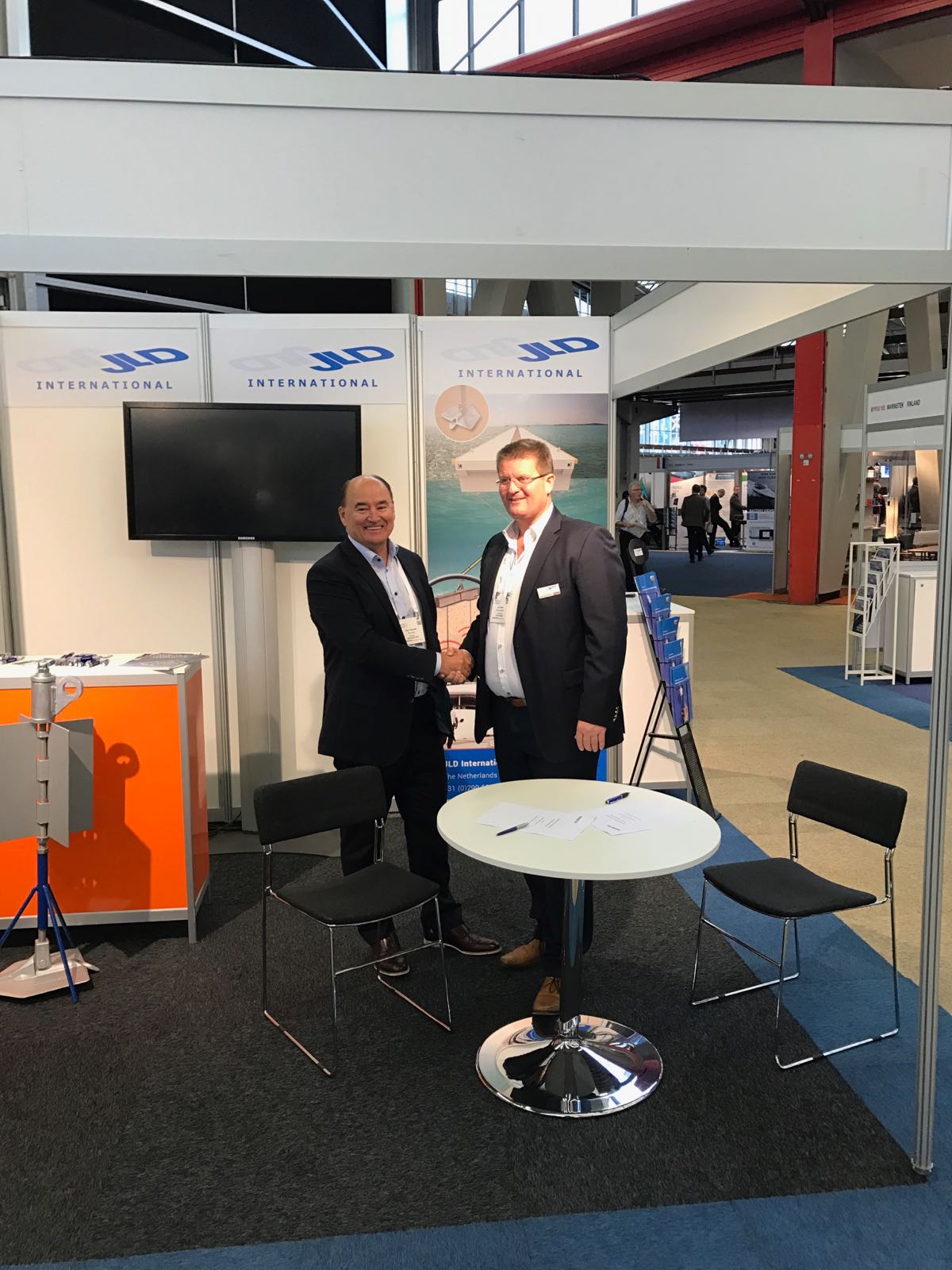 Lees hier ook het persbericht van Marinetek:
"Marinetek welcomes new Dutch and German distributors
Marinetek is further strengthening its presence on the Dutch and German markets with the appointment of two new distributors, JLD International BV (De Goorn, Netherlands) JLD has extensive experience in marine construction and is well established in their specific regions.
JLD International is known for its folding anchors, sheet piling and retention walls and has skilled knowledge in how best to make transitions from land to water. "We see great potential in the Dutch market, especially for refurbishing existing marinas," says JLD International CEO Jos Karsten. "Our own products combined with the comprehensive range of pontoons and accessories offered by Marinetek are perfect for breathing new life into old marinas."
Kristian Räme, Marinetek Vice President International Sales, is delighted to welcome the company to the Marinetek network. "We are excited to be working with such strong and skilful partner in two countries where there is so much ongoing potential for waterfront developments," he says. "We have known both JLD International and Ostseedienst for a long time and are confident that by working together we will have a competitive edge for all marina related projects."